Awkward Senior Portrait Contest!
We are having an
Awkward Senior Portrait Contest!
How to enter:
1.Have a friend take an image of you in a way that you would consider
to be an "awkward senior portrait". Be creative!
2. Use the QR code at the bottom to access the entry form. You can also find the entry form link on our facebook page or website.
Form URL:
http://m.mp-app.com/brittneysphotography/AwkwardPhotoContest
3. Deadline for entries is May 17th at midnight
4. Entries will be posted to our facebook page
for voting to begin on May 18th.
5. Anyone can vote by going to our facebook page,
liking our page, then liking your image.
6. The image with the most "likes" at the end of the
voting period will be the winner. Voting will end May 31st.
GRAND PRIZE
Winner of the contest will receive a FREE senior session! A $125 value.
Minimum investment still applies
Rules for entries:
1.Must be a portrait of you, the individual entering the contest
2. Image must be "G" rated
3. You must be a graduating senior of the class of 2018
4. Class of 2018 senior may be from any surrounding area high school,
must be willing to travel to Brittney's Photography
for senior session if selected as winner.
5. Entries must be submitted by midnight on May 17th.
6. BE CREATIVE! You may include, pets or special interests.
Go to our online form
to check out a few examples.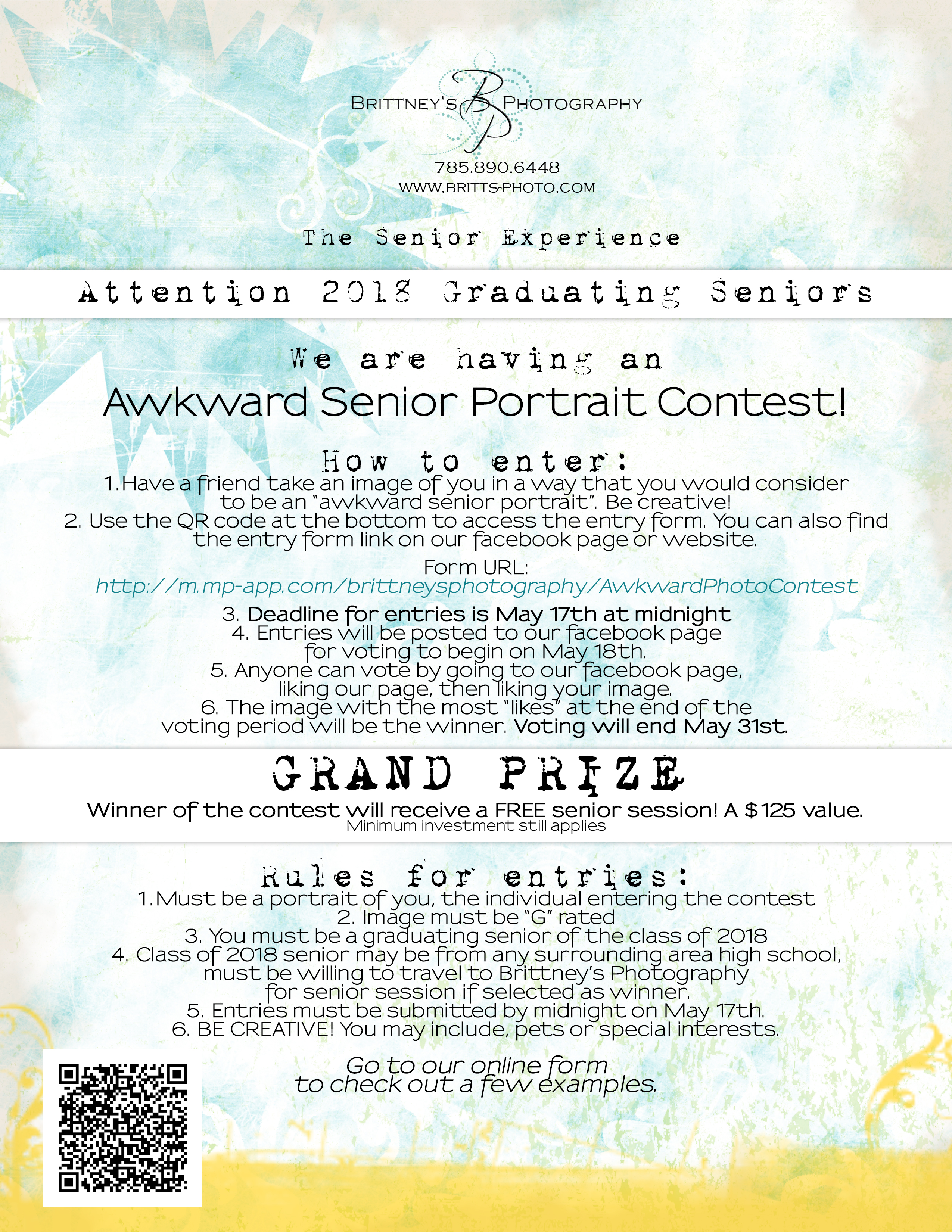 Wednesday, May 10, 2017